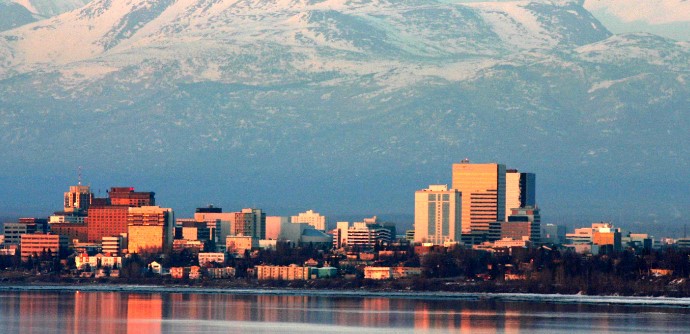 Even though Alaska has endless adventures for you to explore, their cruise season is limited to certain months. Typically, cruises arrive in spring and stay until the beginning of fall. The reason behind this is the Alaskan winters are frigid and dark, which is not ideal for cruises. If you want to book an Alaskan cruise, look at these tips to decide on the perfect time.
Reasons To Visit in April
After a long and harsh winter, April is when Alaska starts to come back alive, including the wildlife. This makes April the best time to cruise Alaska. Cruise ships bringing passengers to ports have the chance to see bears waking up from their hibernation or see rushing waterfalls flowing with the water of melting snow.
On the other hand, going this early means you are likely to encounter freezing rain and snow on your cruise, which means trodding through the mud on excursions. Also, some of the tourist facilities, like some national parks, will still be closed for the winter.
But, there are some advantages when going this early in the season. You will have the chance to witness the seasons change. Crisp mornings give way to a temperature in the 60s by the afternoon, making it the perfect weather for strolling around a tourist city. You can see the magical northern lights on a clear night this time of year.
Reasons To Visit in May
Deciding to cruise to Alaska in May is ideal for several reasons. The weather dries up, and the locals come out after being shut in all winter. Wildlife follows suit, meaning you can spot moose with their calves, humpback whales coming home from warmer waters in Hawaii and the bears with their cubs.
Additionally, shops and attractions change their hours to peak season hours at the end of May. You can see those who work in tourism are excited to be back at work. National parks such as Denali National Park open up and change to summer mode. This time of year allows you to extend your cruise and take advantage of the land tour, including transportation and meal accommodations.
Reasons To Visit in June 
Beginning in early June is the best time for shore excursions. The temperatures are in the 60s but sometimes warmer. The glaciers start calving, and wildflowers begin to bloom. All while the anglers find the time reel in halibut, rainbow trout and sockeye salmon. Also, June is a beautiful time to see the whales playing along with their cubs.
Reasons To Visit in July and August
The Summer is peak time for cruises in Alaska. Unfortunately, that means crowded ports, mainly when multiple ships come to port simultaneously. This means longer wait times to get into all the hotspots.
Though it might seem hard to believe, July and August are exceptionally rainy, so there will not be abundant sunshine. With that said, you are in time for Alaskan festivals and other special events. Keep your eyes open for songbirds, sea lions and humpback whales when you take boat excursions, guaranteeing you will see the marine and wildlife. Remember, humans are not the only ones who like to fish, so expect to see bears feeling somewhere along your trip.
August is when the blueberries come into season, making them a favorite addition to restaurant menus. At the end of the month, see the leaves change, creating a magical setting.
Reasons To Visit in September and October
The start of September resembles the beginning of August. There is a change of scenery, meaning cooler temperatures and more rain. Late September is the time to see the animals filling their bellies with food to prepare themselves for the winter.
Cruise fairs for October tend to be cheap since most tourist attractions close for the season. This is a perfect time if you want to experience true Alaskan weather. Now you can mingle with the locals and get a taste of Alaska.
Alaska is an enchanting cruise destination. Come at the beginning or end of the season if you want to save money. Remember that the summer months are the best opportunities to get the most from your trip.